The second ten-day period of April was rather cool with frosts on the soil surface. Precipitation of varying intensity, in places with thunderstorms and hail, occurred almost throughout the whole country.
The maximum air temperature in the warmest days increased to 16-21 °С, in the Luhansk, Kharkiv, Sumy, Dnipropetrovsk and Transcarpathian regions – to 22-23 °С. The minimum air temperature in the coldest nights decreased to +1 °С-minus 3 °С, in the Transcarpathian, Lviv and Lugansk regions – to minus 4-7 °C. At night, the soil surface cooled to minus 2-5 °С; in the Lviv region – to minus 8 °C.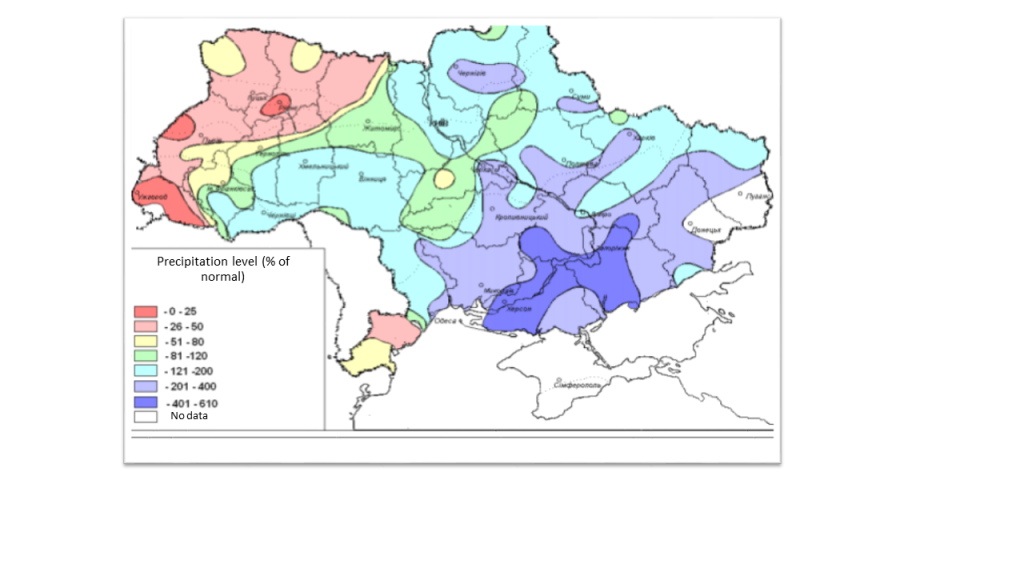 From April 10 to April 20 precipitation was observed for 1-6 days throughout the country. In the Ivano-Frankivsk, Ternopil and Khmelnitsky regions the precipitation over the ten days was close to normal. In the Chernivtsi, Vinnytsia, Odessa, Kirovograd, Cherkasy, Kyiv, Chernihiv, Poltava and Kharkiv regions a ten-day precipitation quantity was 135-200% of the norm. In the Luhansk, Donetsk, Dnipropetrovsk, Zaporizhzhya, Kherson and Nikolaev regions it was 223 -427% of the ten-day norm. In many areas of the western and Zhytomyr regions, the amount of precipitation in ten days did not exceed 29-47% of the norm.
The precipitation, which took place in the second ten-day period of April, significantly replenished the reserves of productive moisture in the soil and as of April 20, the optimum soil moisture under all crops prevailed in Ukraine.
Winter crops (rye, barley, wheat).
During the ten-day period, tillering and root development continued in many areas planted with winter crops and the stem began to grow. The condition of the plants is mostly good and satisfactory, in many areas it is excellent.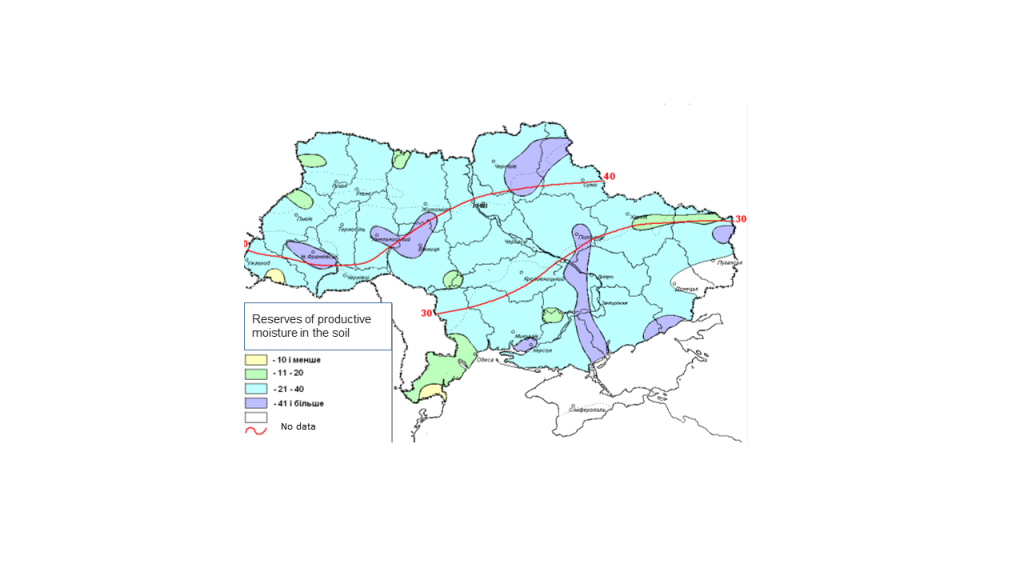 During the ten-day period, germination, sprouting and 3 leaves were observed in spring barley. In wheat, germination, seedlings, in some places in the western and northern regions the formation of 3 leaves was observed. The condition of the plants that have emerged is mostly good.