Agroinsurance is aimed at minimizing the effects of weather risks. Therefore, we will give brief reports on the status and impact of weather conditions on crops.
In the middle of October 2018, several temperature records were broken. The average ten-day temperature exceeded by 0.2-2.5° C the figures of the entire history of observations in some central and south-eastern regions.
Nevertheless, effective precipitation was not observed in Ukraine, in some regions 1-4 mm fell out.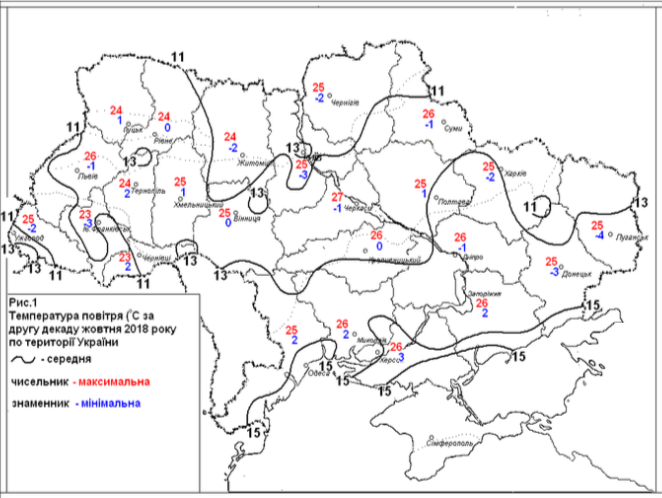 In general, the weather was favorable for the promotion of the harvesting campaign. However, the lack of moisture adversely affected the development of winter crops.
Soil drought was observed in certain areas of Odessa, Kherson and Donetsk regions.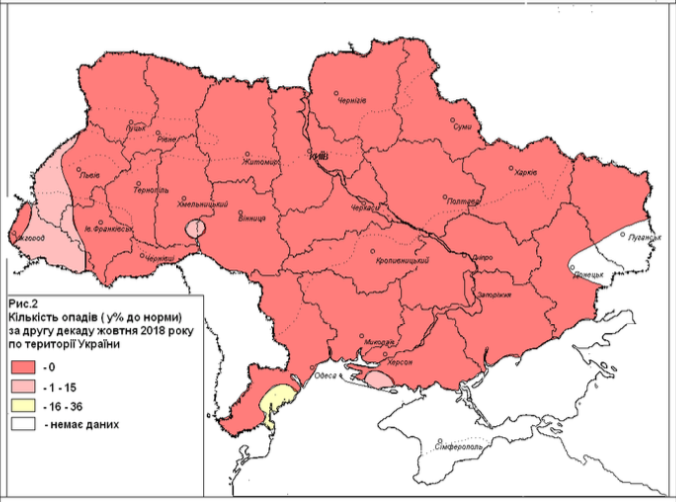 In some regions of western part of Ukraine the sowing campaign of wheat continued. The condition of the fields that received seedlings is assessed as good and satisfactory.